At the end of April, the equipment for the test households was delivered and stored for the intensive phase of the installation and configuration in Graz.
The many tablets, smartwatches, cases, memory cards and smaller accessories now await in their safe storage, to be brought to the test houses (together with the automatic stove safety switch and the light installation) for the study phase.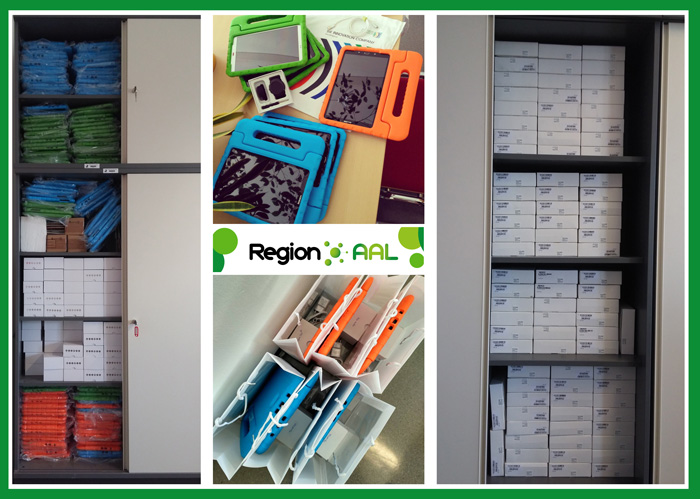 For pre-tests and the training of the caregivers, some sets have already been completed and handed over.
Would you like to try out a set and help us answer some questions? Participation in the study is completely free! If you are interested, please contact